The Spanish pianist, Javier Perianes will receive the Medal of Honor from the Granada Music Festival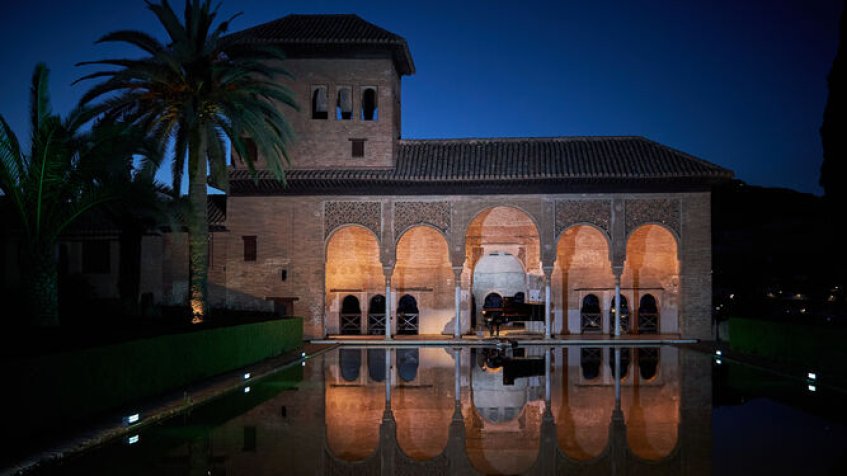 The Medal has been granted in recognition of his artistic relevance, professional stature and the long ongoing relationship with the Festival of the pianist from Andalucia.
A champion of the diffusion of Spanish music, his first of numerous performances in Granada was in 1999.
The Medal of Honor, awarded annually by the Festival Internacional de Música y Danza de Granada, will be presented to Javier Perianes for his "commitment to the Festival and his support of Spanish music" as acknowledged by the Governing Council in their meeting today, May 26th.
Javier Perianes (Nerva, 1978) debuted in the Festival at 21 years of age, in the "Fiesta de la Música" in 1999. Since then he has maintained a very close relationship, offering nearly a dozen recitals and performing as soloist with numerous outstanding orchestras among others, the Royal Philharmonic (2016), BBC Symphony (2014), Orchestre Natioanl du Capitole de Toulouse (2012) and the Orquestra Sumfónica I Nacional de Catalunya (2000).
"Artist in Residence" of this 70th edition of the Festival, Perianes will be performing in a number of settings: Palacio de Carlos V with the Mahler Chamber Orchestra conducted by Klaus Mäkelä (Grieg – Concerto in Re menor); Patio de los Marmoles with the Quarteto Quiroga (Schumann Quinteto); Patio de Arrayanes (piano recital: "Of Love and Death").