Martín García García joins Ibermúsica Artists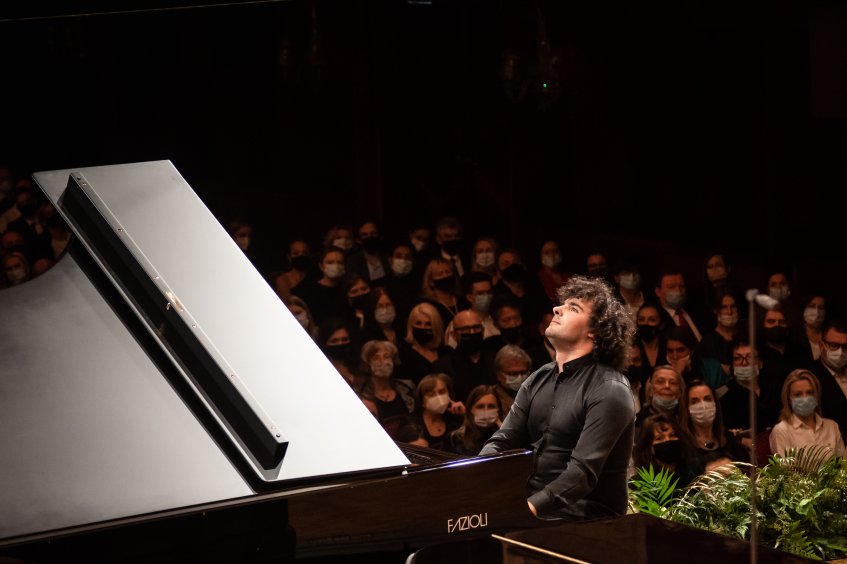 Winner of the Cleveland International Competition and awarded third prize at the XVIII International Chopin Piano Competition, where he also received the special award from the Warsaw National Philharmonic Orchestra for best concert performance, this outstanding pianist was recently awarded the Sir Jeffrey Tate Prize 2022, an honour conferred by the Hamburg Symphony to exceptionally talented young musicians every two years since 2020.
Born in Gijón in 1996, Martín García García has already performed as a soloist in most of the most important European and American venues and this spring he will embark on his first tour of Japan. In Spain, he has collaborated as a soloist with orchestras such as the Spanish National Orchestra or the Principality of Asturias Symphony Orchestra.
He has been praised by musicians such as Vladimir Krainev, Dmitri Alexeev, Arcadi Volodos, Dimitri Bashkirov or Joaquín Achúcarro and was invited to the prestigious International Ruhr Piano Festival by the recently deceased Radu Lupu.
Martín García García began his piano studies at the age of five, with teachers Natalia Mazoun and Ilyà Goldfarb. He graduated at the Reina Sofía School of Music, where he studied with Professor Galina Eguiazarova for ten years -receiving the Most Outstanding Student Mention from Her Majesty Queen Sofia- and has a Master's Degree in Piano by Mannes School of Music in New York.
Martín García García performs Chopin's Concerto in F minor, Op. 21 with the Warsaw Philharmonic and Andrzej Boreyko at the 18th International Fryderyk Chopin Competition finals in October 2021