50 pianos have sounded in unison under the command of Labèque sisters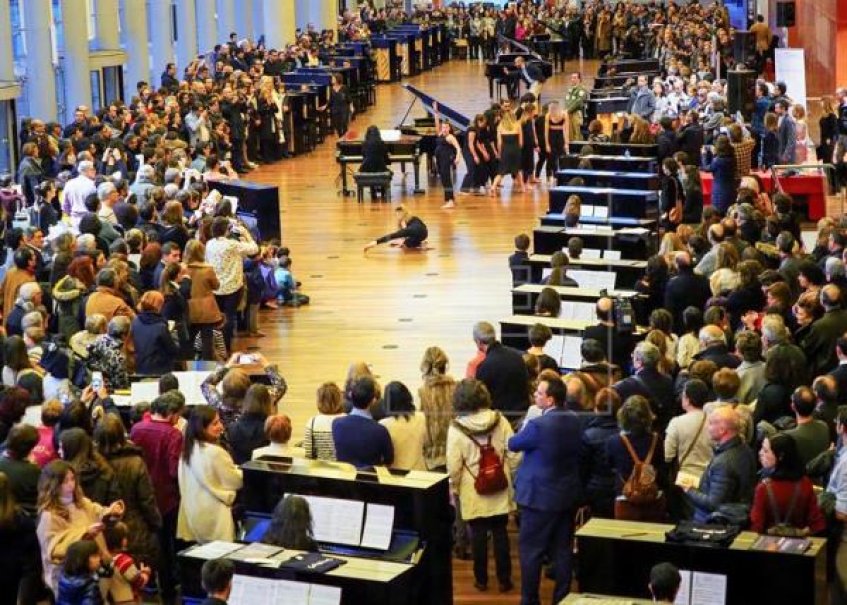 50 Yamaha pianos played in unison by fifty professors and students of Valladolid's Professional Conservatory of Music, have sounded under the command of Katia and Marielle Labèque, before giving way to the second concert of the eight subscription concerts of the Castilla & León Symphony Orchestra. The participants performed Metamorfosis Two by Philip Glass and number 5 of Seven pieces of Mikrokosmos for two pianos by Béla Bartók.
Later that evening, in the Auditorio Miguel Delibes, Semyon Bychkov occupied the podium to conduct the regional symphony orchestra, which also included the presence of the French sisters Katia and Marielle Labèque, performing Max Bruch's Concerto for two pianos in A flat minor op. 88.