Elias String Quartet released its latest album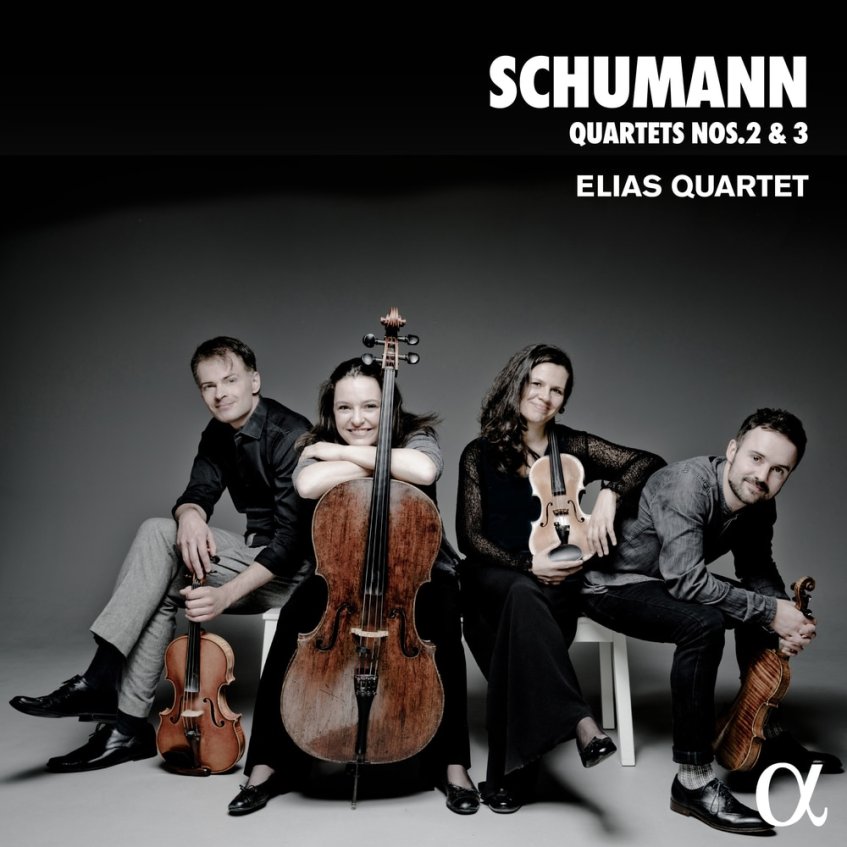 The Elias String Quartet has already recorded a complete cycle of Beethoven quartets at Wigmore Hall that was extremely well received by the critics. Now Sara Bitlloch, Donald Grant, Martin Saving and Marie Bitlloch present on Alpha an album devoted to Schumann.
- String Quartet No. 2 in F Major, Op. 41 No. 2
- String Quartet No. 3 in A Major, Op. 41 No. 3
At present, the Quartet has started USA tour in the Kimmel Centre, Philadelphia, joined by pianist Jonathan Biss!