First North America Tour with the Z.E.N. Trio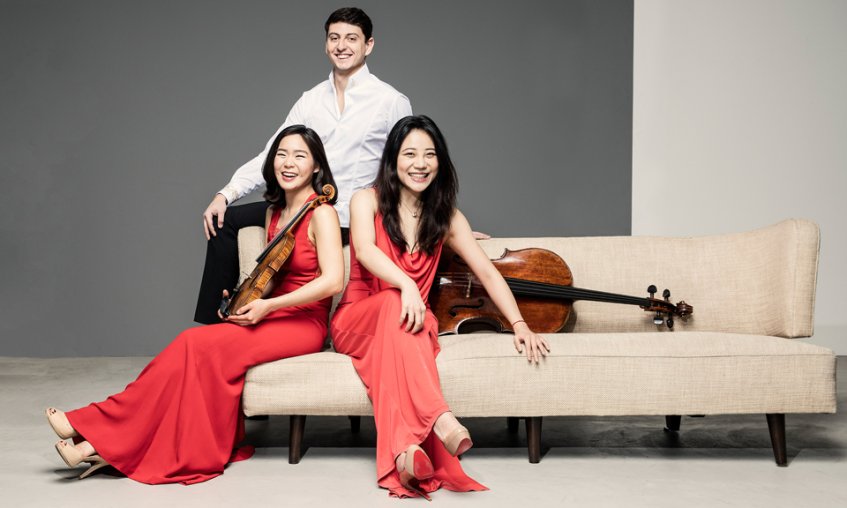 This fall, the violinist Esther Yoo tours the US and Canada with the Z.E.N. Trio.
In October, Esther Yoo reunites with friends and collaborators Zhang Zuo and Narek Hakhnazaryan. The trio makes their first tour stop at San Francisco's Herbst Theatre. They perform Schubert's Notturno in E-flat major, Brahms's Piano Trio No. 1 in B major, and Shostakovich's Piano Trio No. 2 in E minor. Esther, Zhang, and Narek appear at the Vancouver Playhouse. Two days later, they make their Santa Barbara debut at UCSB's Hahn Hall.On the East Coast, the trio performs works by Schubert, Babajanian, and Shostakovich at the Phillips Collection in Washington, D.C. and at Friends of Chamber Music Miami.